LEX will periodically publish news regarding the firm and its attorneys as well as notifications regarding published material from LEX.
LEX
The large number of practicing lawyers at LEX means that the firm is able to provide services from specialists in the field each time.
LEX law offices offers litigation, arbitration and dispute resolution services in every major field of Icelandic law.
LEX í hæsta gæðaflokki hjá IFLR
14. September, 2023
The IFLR1000 is the guide to the world's leading financial and corporate law firms and lawyers. IFLR1000 just released their latest ranking and LEX has yet again been ranked in Tier 1, in Financial and Corporate as well as Project Development. Ólafur Haraldsson, Guðmundur Ingvi Sigurðsson og Stefán Orri Ólafsson, partners at LEX continue to be ranked as "Highly regarded". It is a special pleasure to announce that Fanney Frímannsdóttir, partner is now ranked as a "Rising star partner" and associates Árni Sigurðsson and Kristinn Ingi Jónsson are ranked as "Rising Star". We congratulate the LEX team and are grateful for the trust shown to us and pleasant business relations with our customers.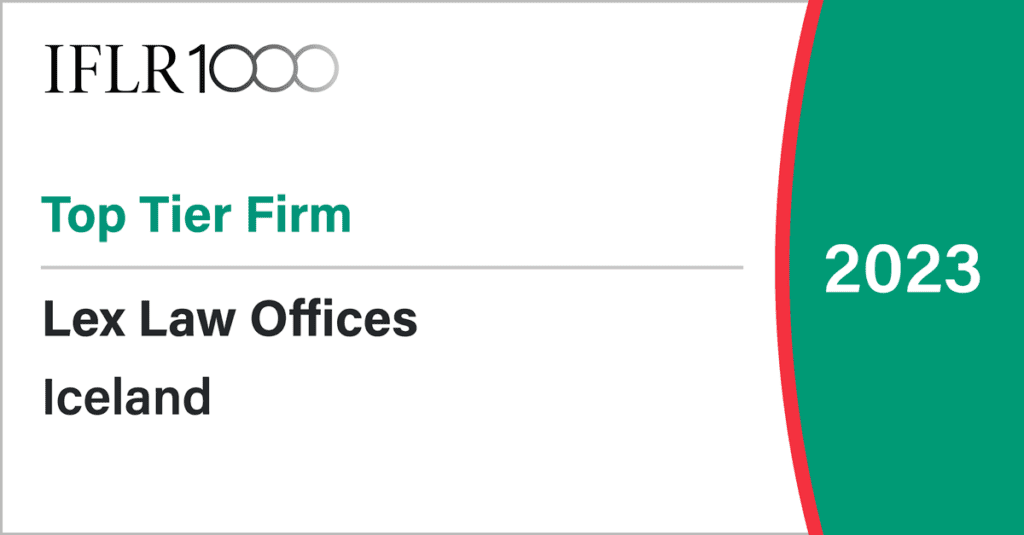 Back to news